In 2015, I started working on a study that I then called "The Study of Abnormal Anatomy:" an ongoing experiment aimed to understand the roots of my attraction towards people that I select as subjects based on an unexplainable emotional trigger. After the selection, I would start by sketching their figure while allowing my interpretation of their aura, emotions, thoughts, and sexuality to overpower and often distort their actual physical proportions. The finished drawing is a vaguely annotated personal observation that serves as a piece of data that contributes to my understanding of this fascination.
The pieces that I called "Phases" represent episodes of transformation; from normal to abnormal. "Normal" being humans in their natural physical form, "Abnormal" on the other hand portraying them inside out, emotions and expressions as colors and lines. I peeled off the masking layers of the body to achieve the "Study" pieces; a state that is yet to be discovered. 
"Photographs are not only points of reference; they're often triggers of ideas (...) I've always been haunted by them." —Francis Bacon

The portraits presented in this study are a mixture of both sexes and include auto portraits, giving the study a self-reflective component.

Since then, I have showcased the results of the etude in two collective exhibitions in Beirut: First in December 2015, at Alt City, Hamra, Beirut, and then in August 2016, at Sole Insight, Mar Mkhayel, Beirut.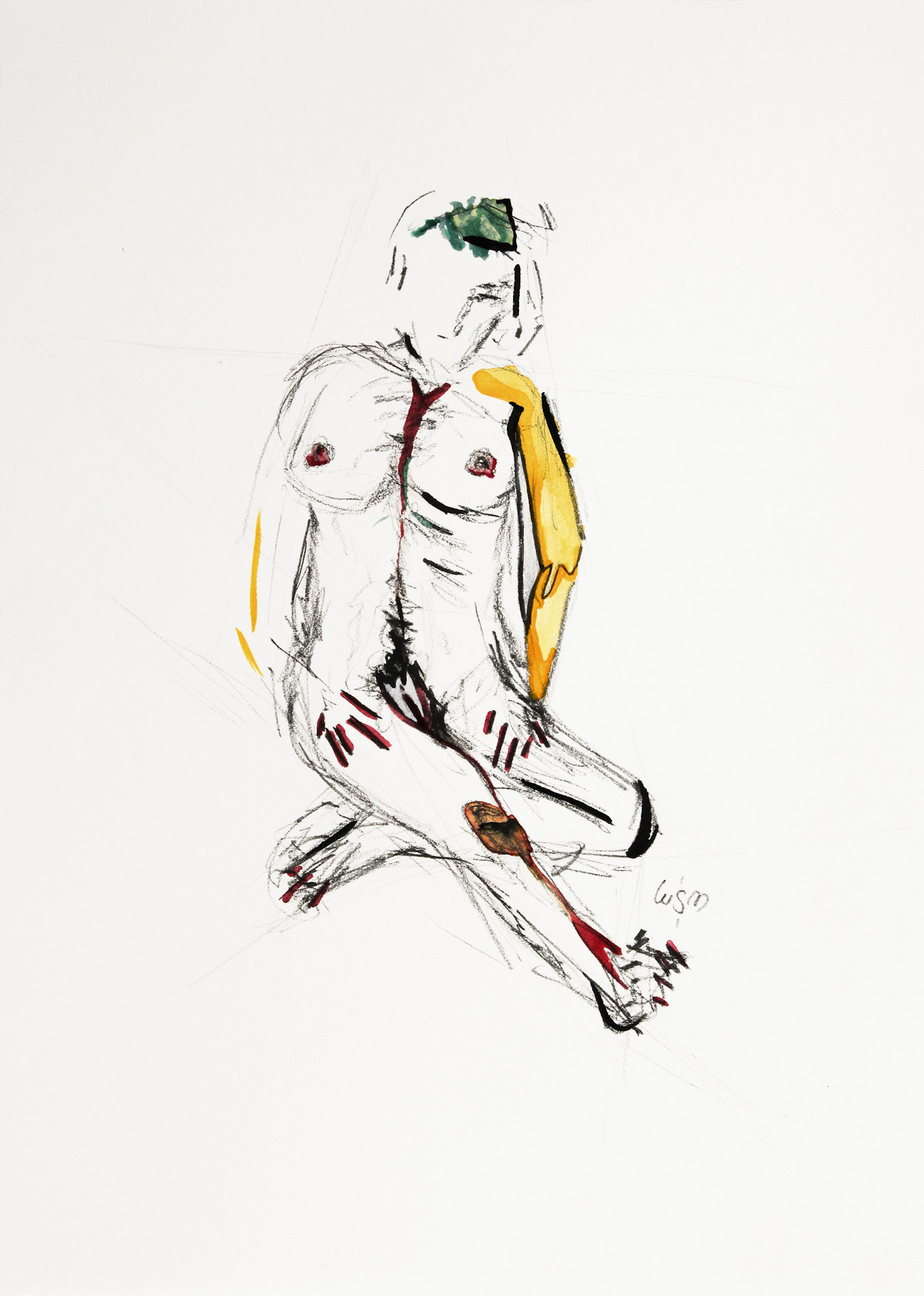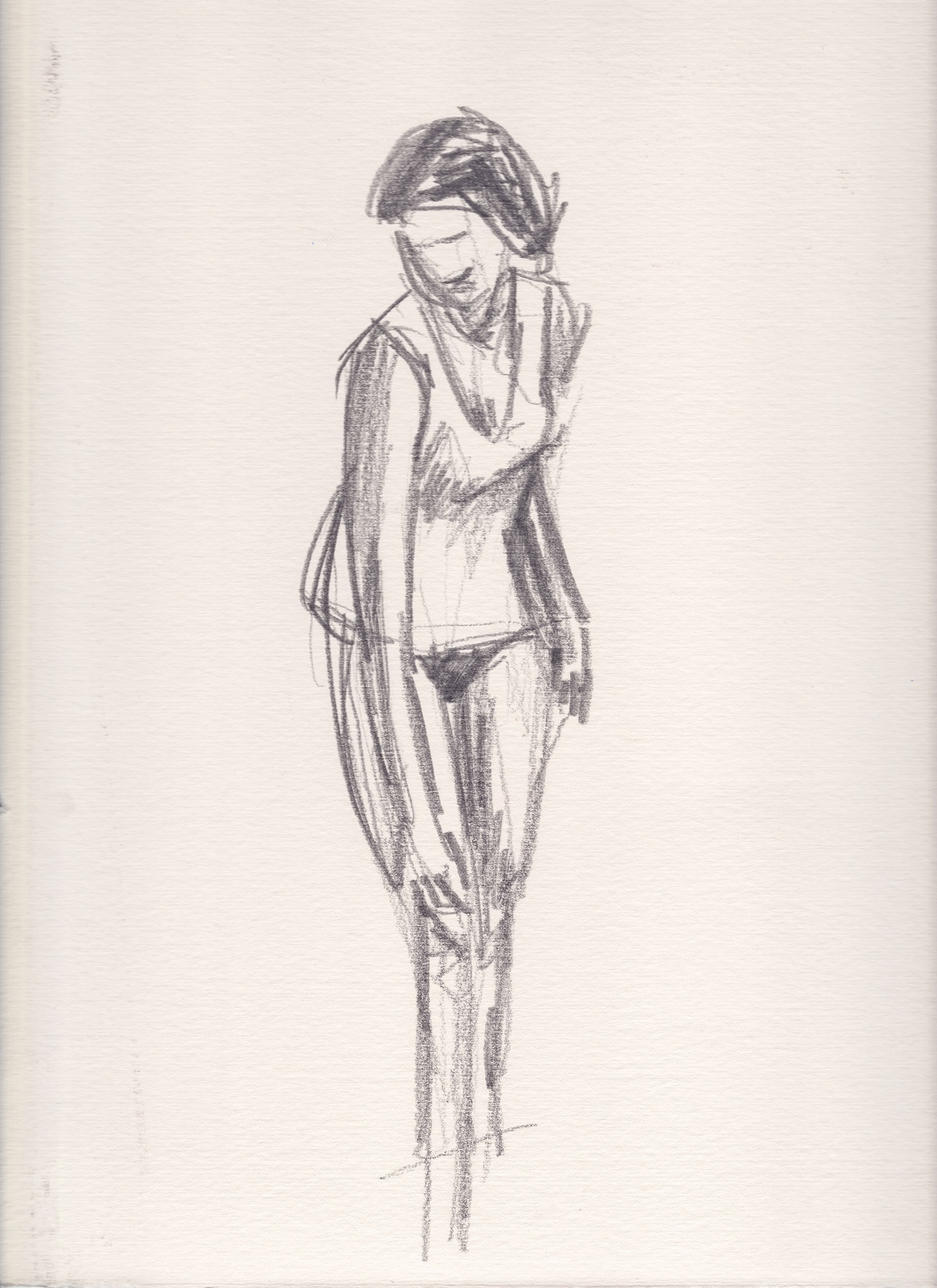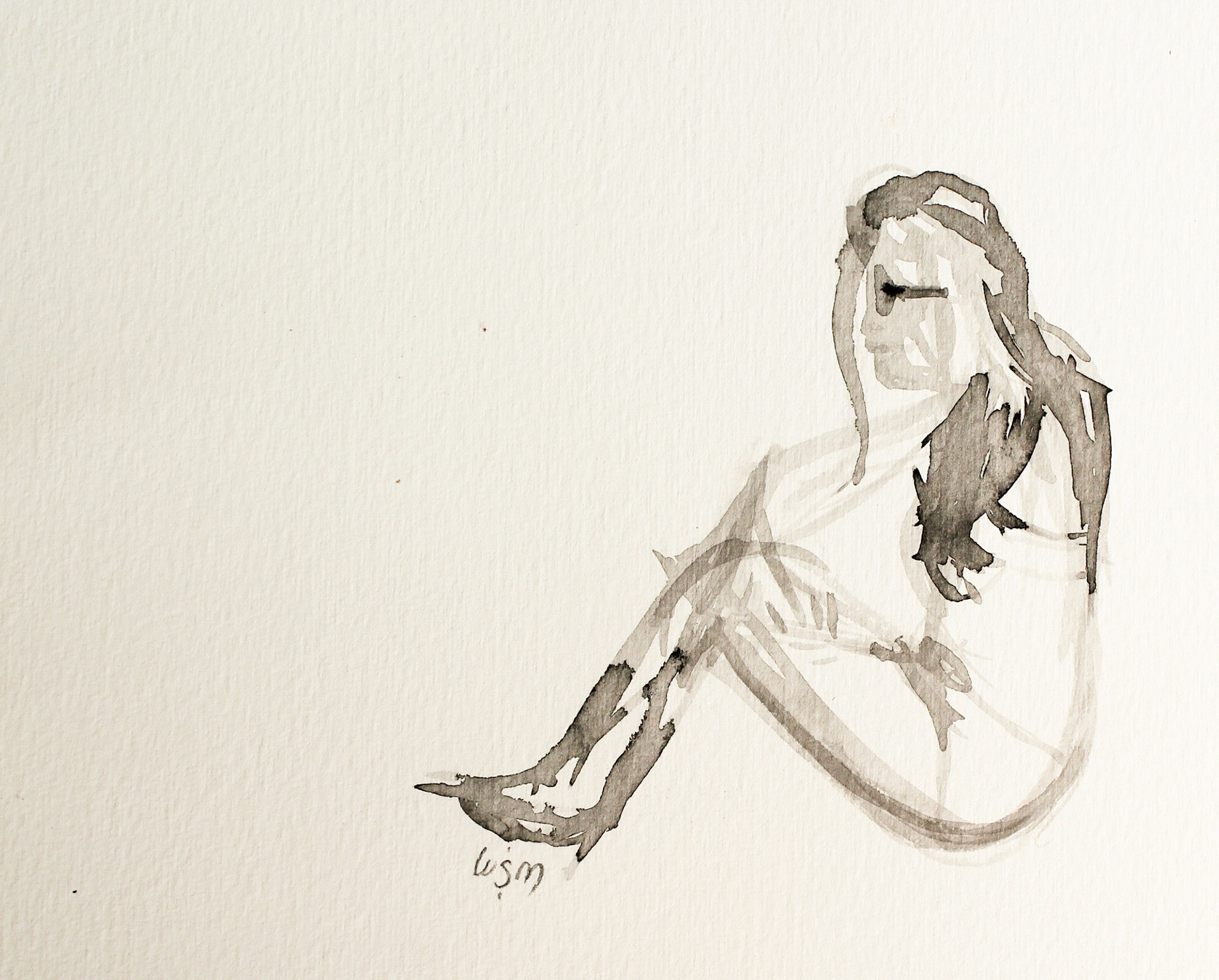 Interested in modeling for the study?

Thank you! I will be in touch very soon.